Block the Sandyford gender clinic not puberty
Wed Mar 22 2023
Sandyford, Scotland's sole NHS gender clinic for children seeking gender transition, has come under fire for prescribing puberty blockers to children as young as nine. Critics argue that these medications can hinder the natural development of girls' spines, potentially leading to fractures.
Many teenagers struggle with their identity, and gender transition may offer a false sense of hope that they can become someone else. The Sandyford Gender Clinic has earned the nickname "Scotland's Tavistock Centre," a reference to the Tavistock clinic in England, which is closing down with over 1,000 parents voicing their concerns about the hasty prescription of puberty blockers to their children. Of the young people referred, a quarter were on the autistic spectrum, and two-thirds were girls. The Scottish Family Party (SFP) believes it is Sandyford that should be blocked, not children's puberty.
The SFP has been a vocal critic of the Gender Recognition Reform Bill, which would have allowed 16-year-olds to gain legal recognition of their gender change after a six-month trial. The SFP argues that the bill would streamline the path to medical transition.
Last month, a protest took place, calling for the resignation of then-party leader Nicola Sturgeon. Among the attendees was SFP leader Richard Lucas, who held a sign stating, "A man cannot become a woman." The protest organised by Glasgow Cabbie (Stef Shaw) brought together a variety of groups, including feminists, unionists and the SFP, all united in their opposition to the proposed bill. The SFP is neutral on independence; party leader Richard Lucas was there to speak up for the family.
The protest also called for the removal of explicit and graphic sex education materials from Scottish schools. This RSHP.scot material is overseen by the Sandyford clinic, and from there, it is disseminated into the majority of schools in Scotland (both state and private).
The materials have not led to a reduction in the number of women seeking abortions. The Sandyford clinic provides abortions through a British Pregnancy Advisory Service (BPAS) clinic inside.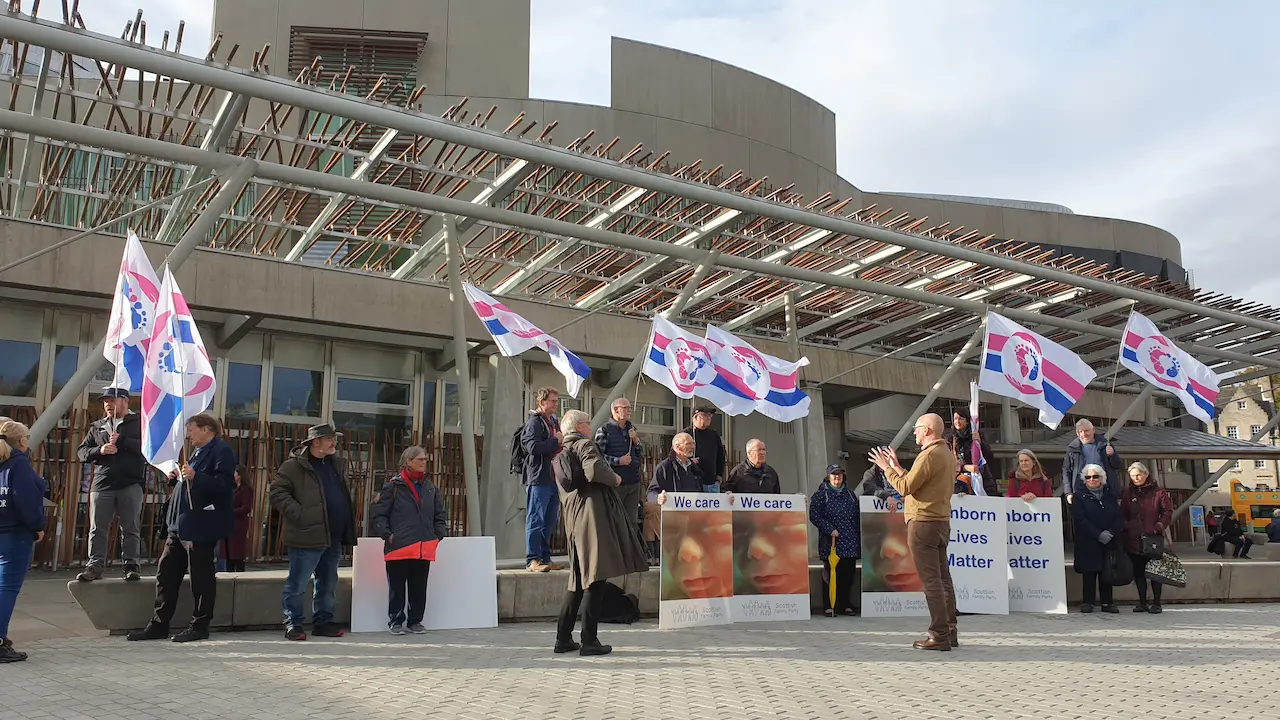 As debates around the issue continue, BPAS has called for buffer zone laws that would restrict protests within 100 meters of a clinic. In England, a woman was arrested for simply praying silently, alone outside a clinic. The police had to ask her what she was doing because they had no outward way of knowing if her thoughts were breaking the law.
Meanwhile, the Scottish National Party is proposing an anti-conversion law, which would criminalise attempts to persuade someone back to identifying as their biological sex. This proposal has sparked further controversy, as it raises questions about the role of parents and schools in shaping children's understanding of gender identity. The Scottish Government's Expert Advisory Group on Ending Conversion Practices report states that:
For sentencing of the criminalised acts, a key aggravating factor is the performance of conversion practices on a child ... where the perpetrator has parental or guardianship rights in relation to the victim, the legal consequences ought to include the modification or withdrawal of such rights.
What are the criminalised acts?
The Group recommends that the definition of conversion practices must be wide enough to encompass any effort to suppress a person's gender identity and/or gender expression.
So, schools are free to ask all the boys to come in wearing skirts, but any parent who forbids their son risks having him taken away.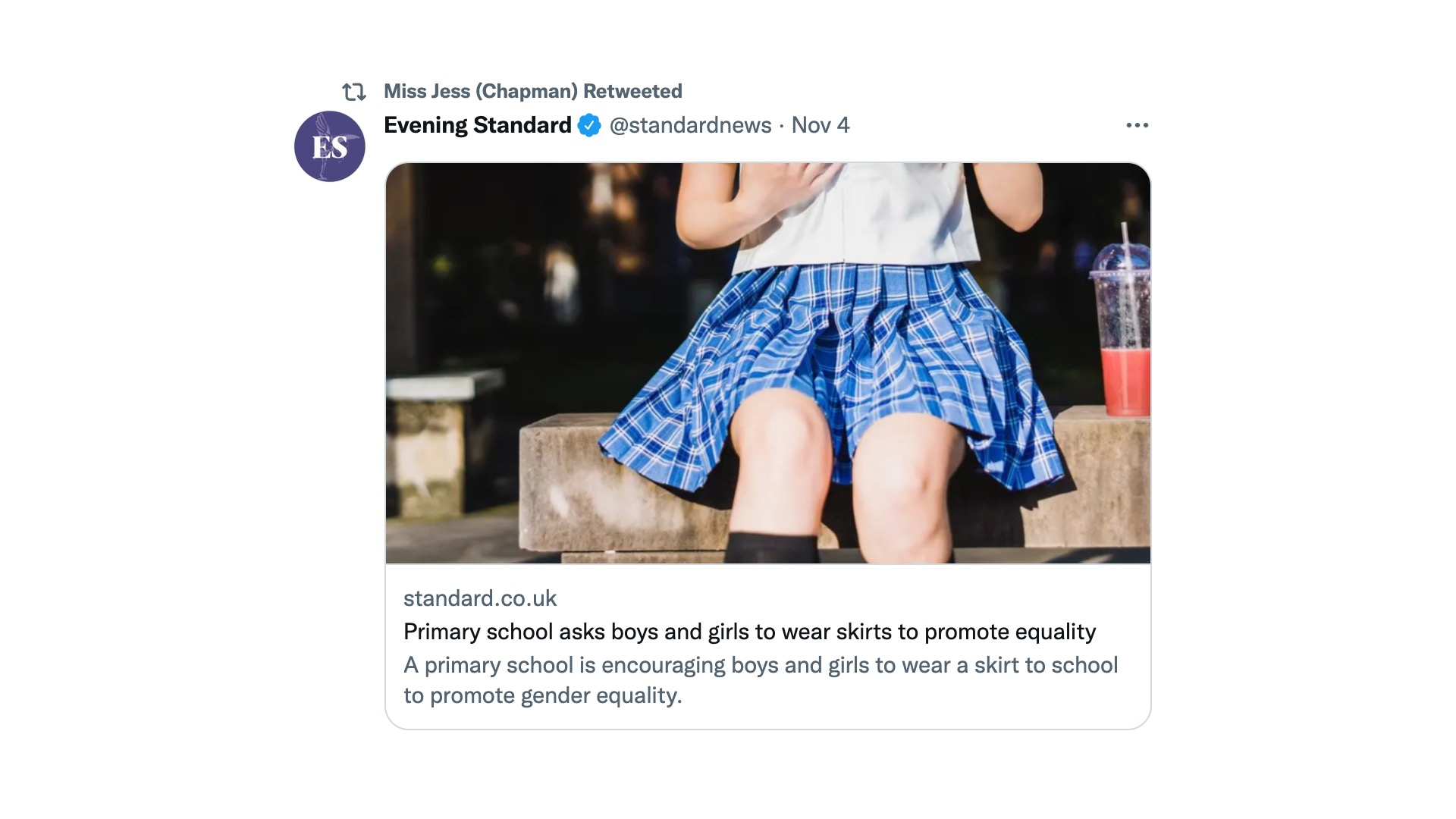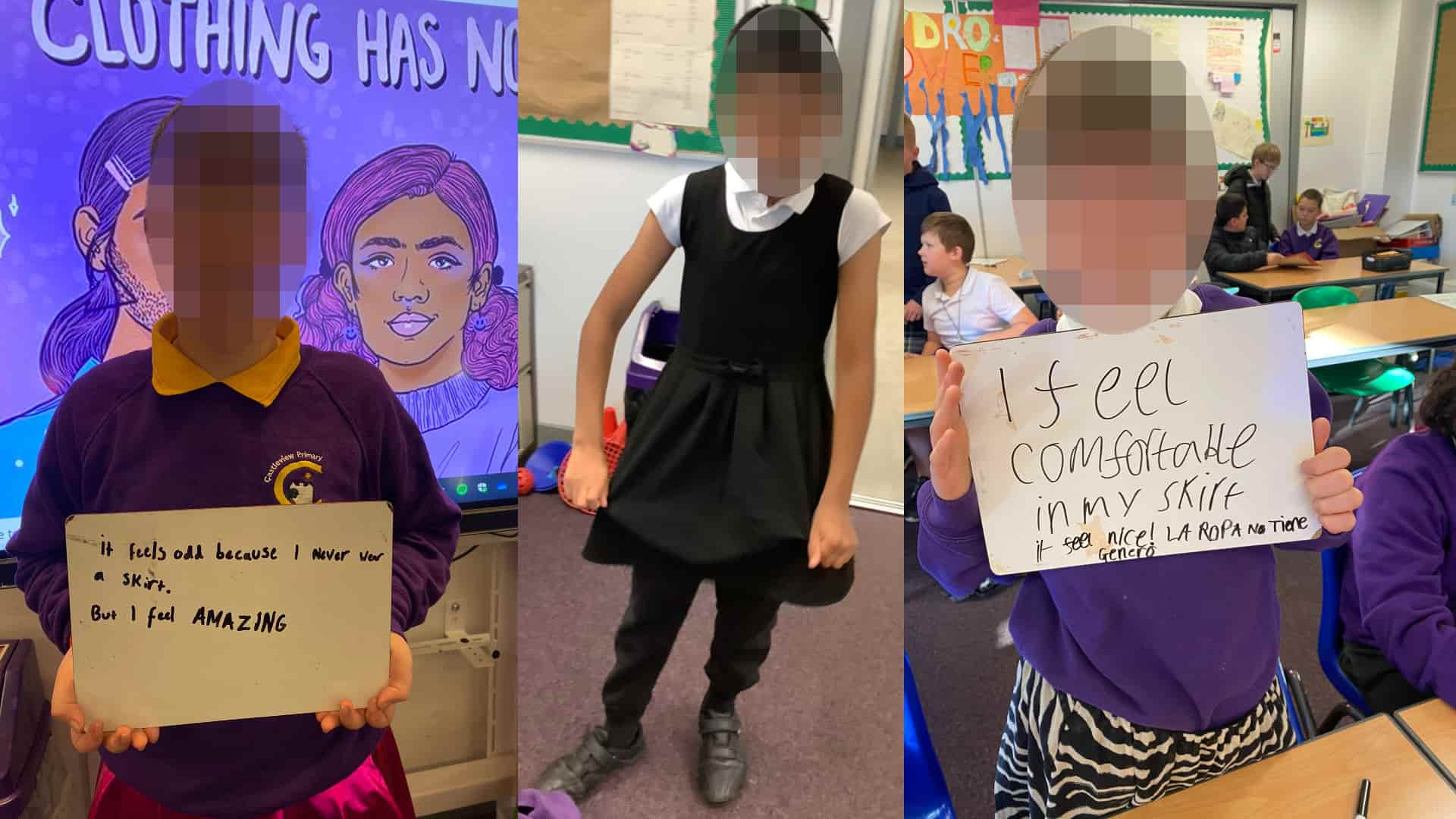 Even those who broadly support transgender identity think the proposed law goes a step too far.
The Scottish Family Party would not allow the sexualisation of children in primary school. We would not let taxpayer's money to be used to promote transgender ideology in schools. We are a pro-freedom party. We would speak up against laws which seek to ban prayer in public spaces or to take your children away if you do not accept transgender ideology.